General Information
• All department requests for Penn employment visa-sponsorship and immigration documents should go to Kathryn Fogle, Immigration and Employment Compliance Manager, 320 Towne Bldg, 215-746-7539.
• Forms I-983 for Postdoctoral Researchers and employees applying for STEM OPT must be completed by the F-1 visa holder and his/her supervisor and submitted to Kathryn for review and signature.
• All newly hired individuals under Penn's visa sponsorship (excluding enrolled students) should meet with Kathryn at the beginning of their employment at Penn Engineering.
• All new international tenure-track faculty members should meet with Kathryn to review the permanent residency process.
• Departments should notify Kathryn when anyone leaves their position earlier than planned so that the appropriate immigration reporting can be completed in a timely fashion.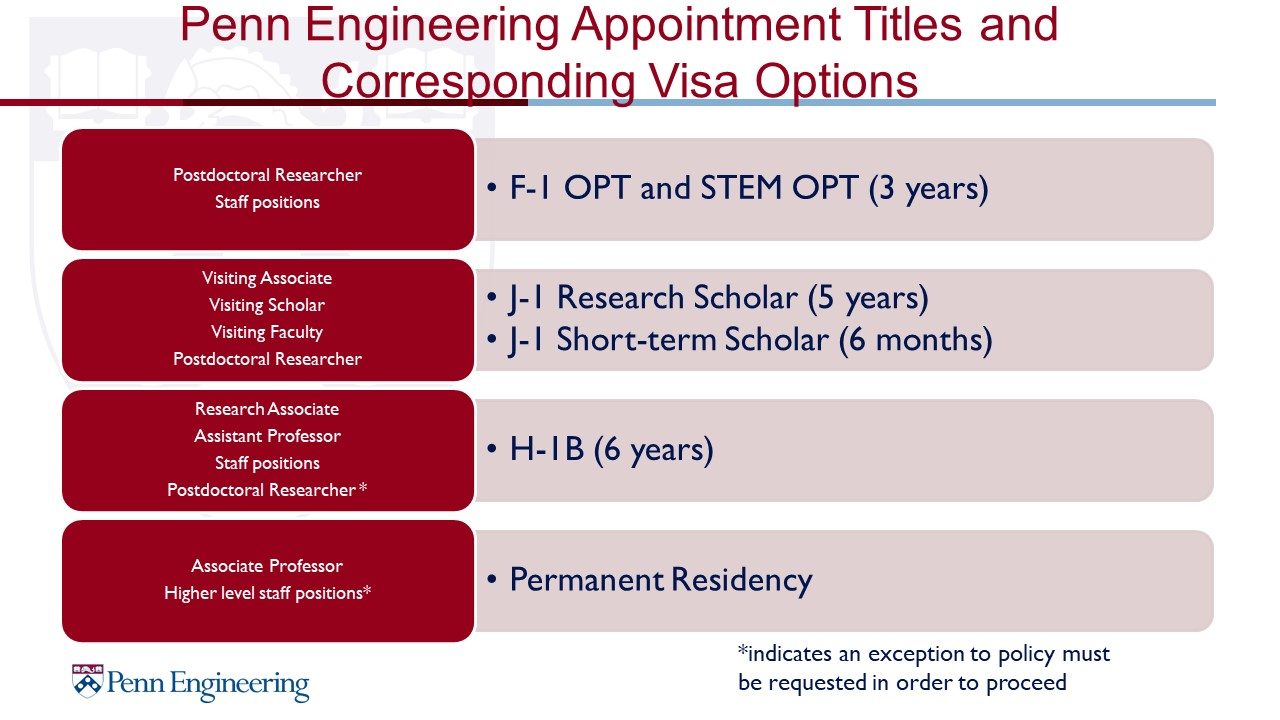 Penn Engineering Appointment Titles and Corresponding Visa Options
Penn Engineering Visa Process Charts
International Student and Scholar Services (ISSS)
For more information on immigration, please see the ISSS Website